With the start of the new year, all car and truck manufacturers have released their official media statements sharing their total sales and distribution for the year.
In this article, we will share all of the numbers released by all the pickup truck manufacturers that sell in the U.S.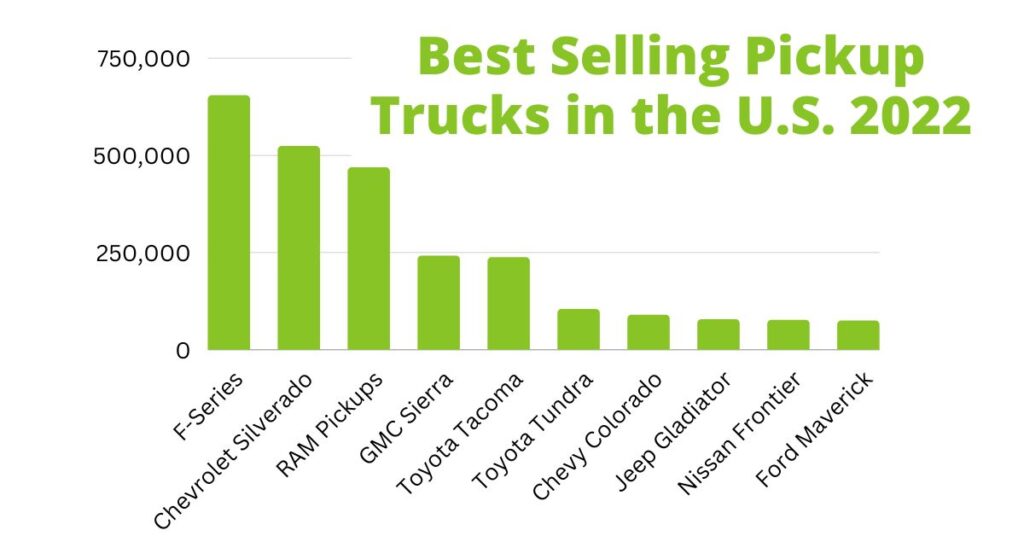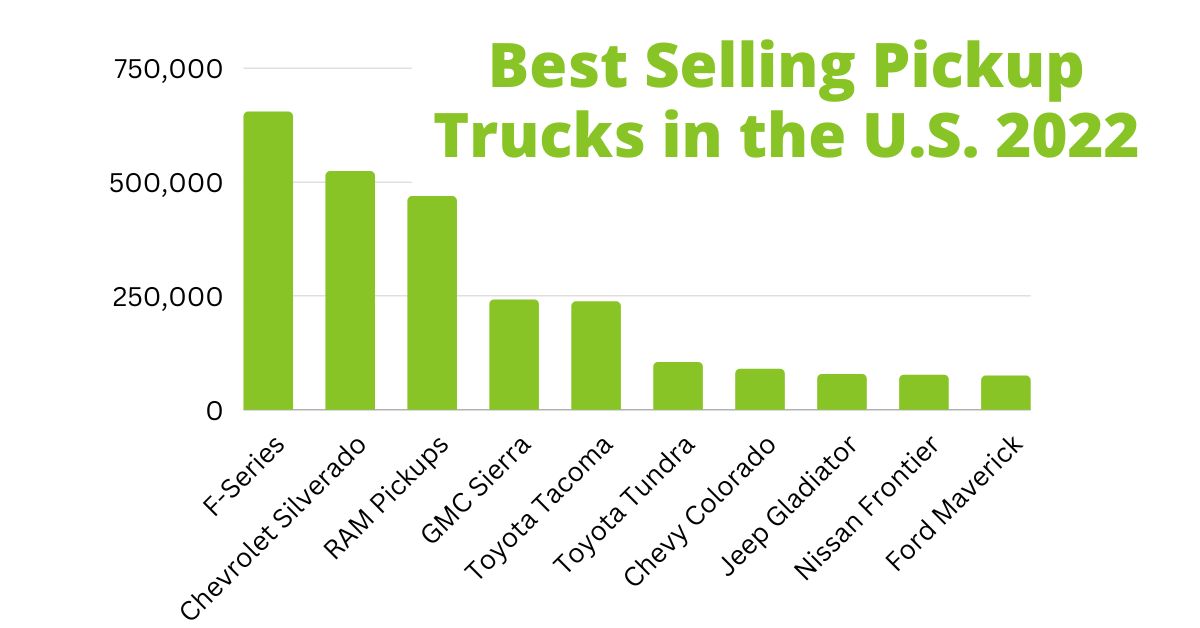 Top 10 Selling Trucks in the U.S. (2022)
The top selling trucks in the U.S. in 2022 were:
Ford F-Series
Chevrolet Silverado
RAM Pickups
GMC Sierra
Toyota Tacoma
Toyota Tundra
Chevrolet Colorado
Jeep Gladiator
Nissan Frontier
Ford Maverick
Unfortunately the distribution of the different Ford F-Series trucks seemed to be unavailable, but the entire group was shown. The F-150 is the most popular truck of the series, so it is likely it holds the highest percentage in this.
List of All Trucks Sold in the U.S. Ranked (2022)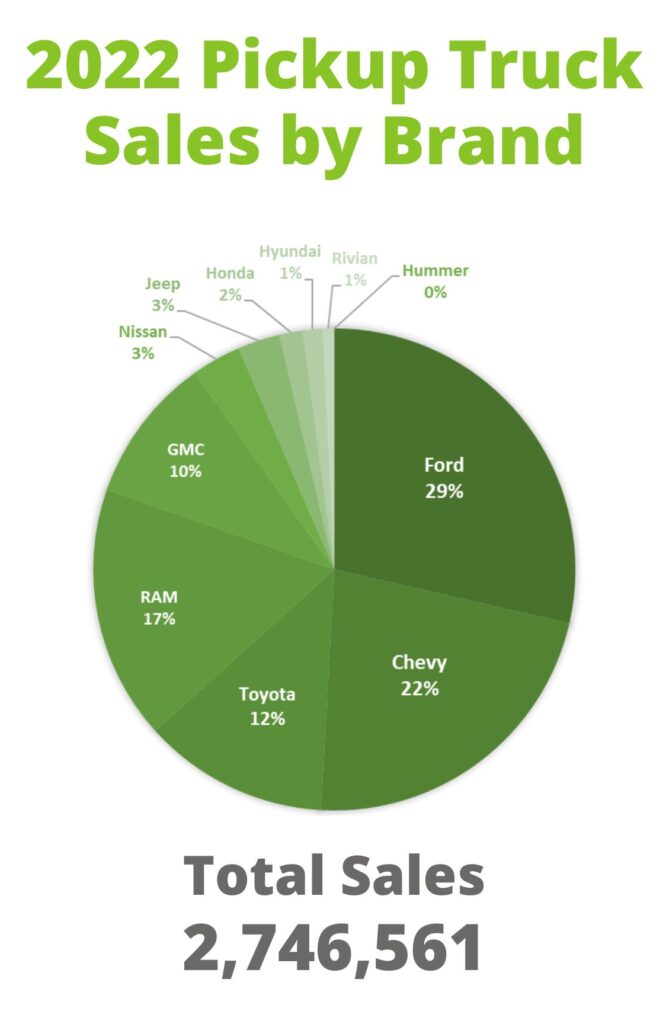 There was a total of 2,746,561 pickup trucks sold throughout the U.S. from 11 different brands in 2022.
Ford continues to dominate the market carrying 29% of sales, followed by Chevrolet, Toyota, RAM, and GMC.
2022 marks the year of the electric truck as three full electric trucks have been put on the market: Ford F-150 Lightning, Rivian R1T, and Hummer EV Pickup.
Below you will find the a complete list of all of the trucks sold in 2022 coming directly from the manufacturers page.
If a truck is unbolded, that means that the total is included in the previous listing as well and is not an addition.
In the rightmost column, there is also the Year over Year change from 2021 reported from the manufacturer.
Total Sales
YoY %
F-Series
653,957
-9.9
F-150 Lightning
(Part of F-Series)
15,617
N/A
Chevrolet Silverado
(Total)
523,249
-1.2
Silverado HD
188,751
35.7
Silverado LD
324,603
-14.7
Silverado MD
9,895
-1
RAM P/U
468,344
-18
GMC Sierra
(Total)
241,522
-3
GMC Sierra HD
99,118
40.4
GMC Sierra LD
142,404
-20.2
Toyota Tacoma
237,323
-6
Toyota Tundra
104,246
27.2
Chevy Colorado
89,197
22.2
Jeep Gladiator
77,855
-13
Nissan Frontier
76,183
25.5
Ford Maverick
74,370
460.9
Ford Ranger
57,005
-39.8
Honda Ridgeline
42,762
3.4
Hyundai Santa Cruz
36,480
263
GMC Canyon
27,819
15.3
Rivian R1T
20,332
2210
Nissan Titan
15,063
-45
GMC Hummer EV Pickup
854
N/A
#1. Ford F-Series (653,957 units)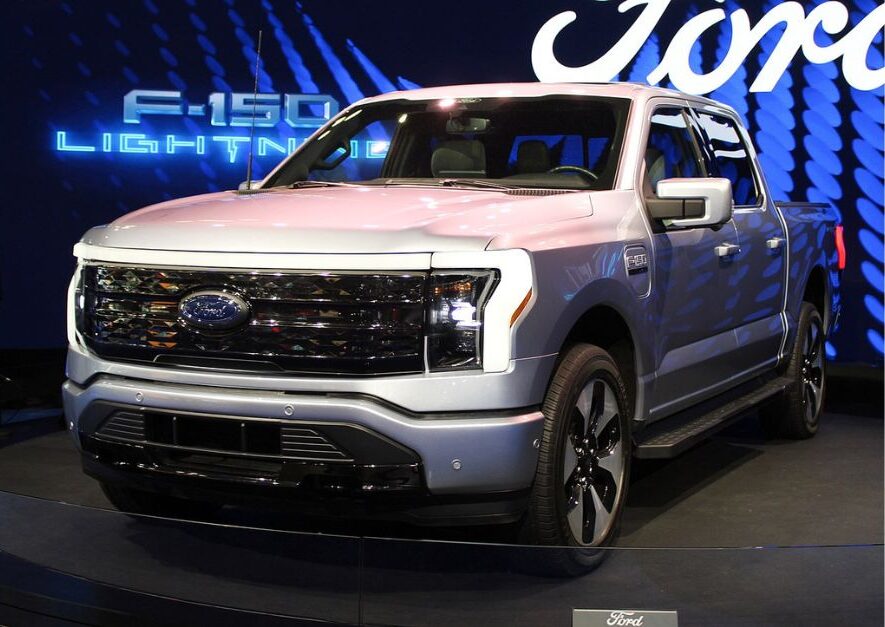 In 2022 Ford sold 653,957 pickup trucks in the F-Series and 785,332 total pickup trucks.
The F-Series made up 83% of the total pickup truck sales by Ford.
The Ford F-Series is composed of the F-150, F-250, F-350, F-450, F-550, F-600, F-650, and F-750. The F-150, however is the most popular.
In 2022 Ford F-Series sales fell nearly 10% compared to 2021.
#2. Chevrolet Silverado (523,249 units)
Chevrolet sold 523,249 pickup trucks in 2022 of the Chevy Silverado LD (Light Duty) and HD (Heavy Duty), and MD (Medium Duty).
The Silverado LD, which includes the 1500 takes up the majority of these sales with 324,603 trucks at 62%. Even though it is the largest category of sales, overall, the rates are lower than the previous year by over 14%.
The Silverado HD is up, however, by 35.7% with 188,751 sales.
And the Medium Duty sits in the middle at just under 2% of the sales with 9,895 trucks sold.
The Silverado series composed over 85% of the total pickup truck sales by Chevrolet.
#3. RAM Pick-Up (468,344 units)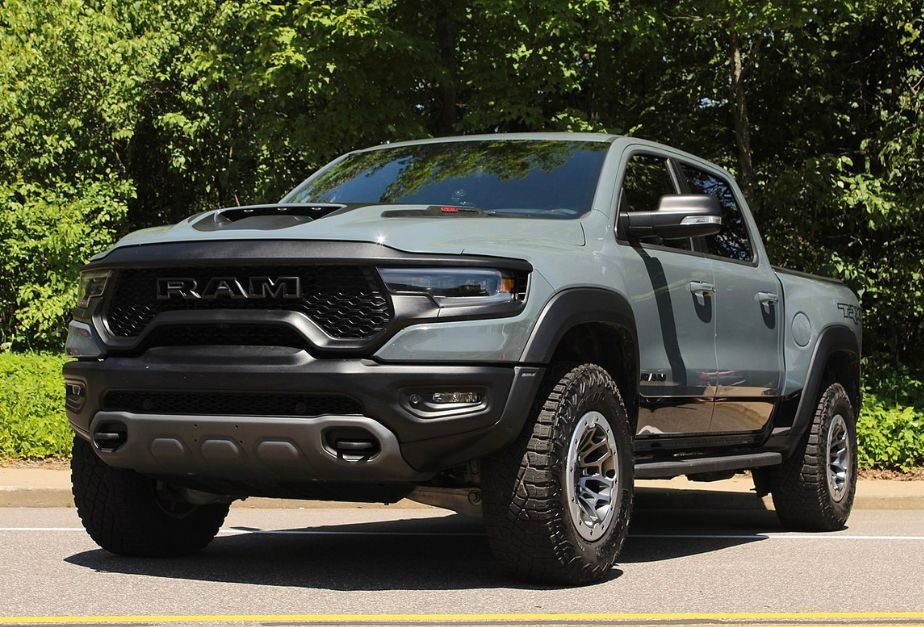 Similar to the F-150, RAM does not seem to identify the distribution of the RAM Pickup trucks sold in 2022.
RAM sold 468,344 trucks in 2022.
This total is made up of the RAM 1500 series, 2500, 3500 and likely Chassis.
Though RAM did not participate in the electric truck market this year, on January 5th, 2023, they announced the concept of the all electric RAM Revolution.
#4. GMC Sierra (241,522 units)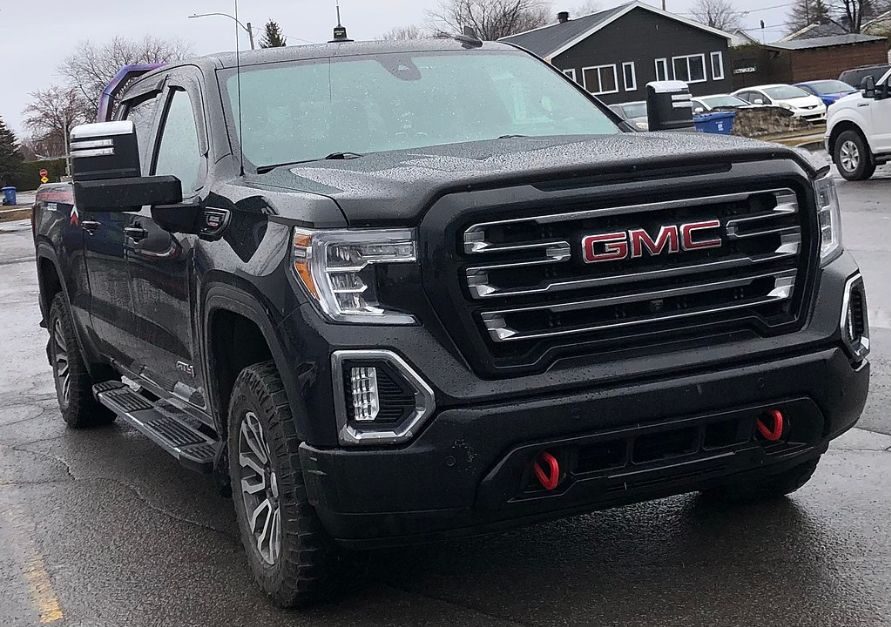 The GMC Sierra was sold 241,522 times in 2022. This was only a 3% drop from the previous year.
The Light Duty Sierra took a large hit generating 20% less sales that 2021 with 142,404 sales.
The Heavy Duty Sierra, on the other hand had an incredible 40% growth from 2021 with 99,118 total sales.
#5. Toyota Tacoma (237,323 units)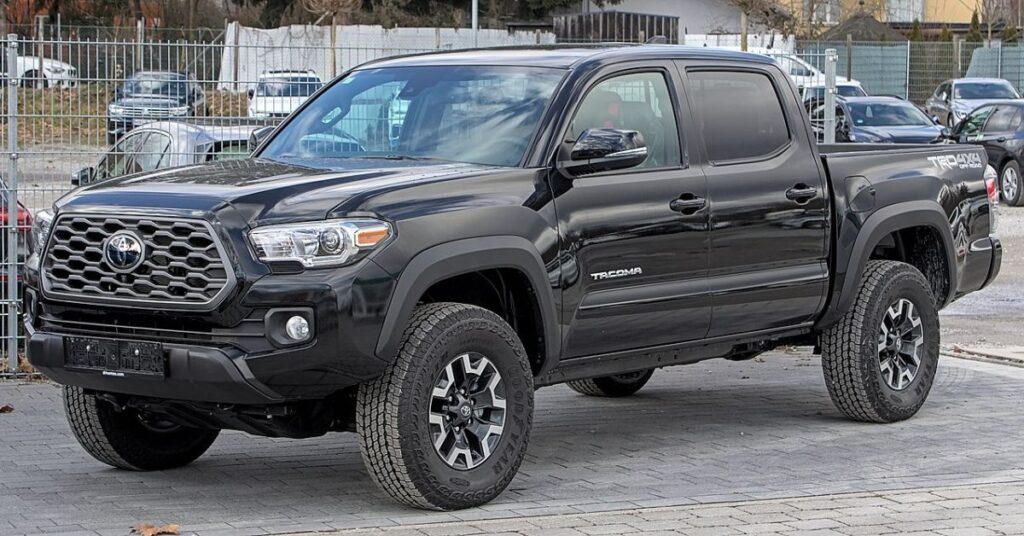 Toyota sold 237,323 Tacomas in 2022. The majority of Toyota sales come from the Tacoma at 69%.
This leading truck, however, suffered a 6% loss of sales compared to 2021.
#6. Toyota Tundra (104,246 units)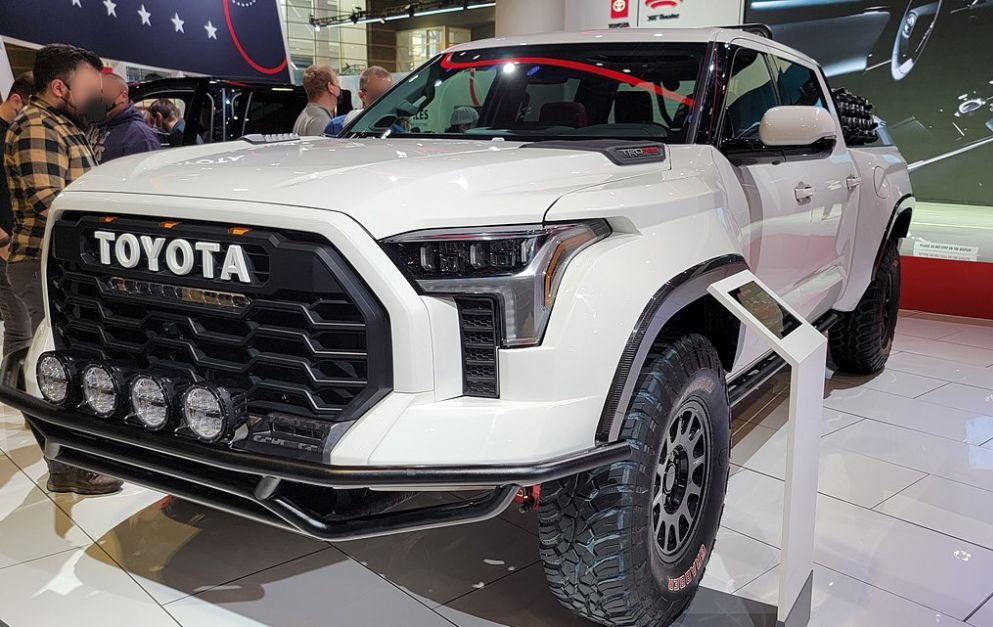 The Toyota Tundra followed the Tacoma with 30% of total pickup truck sales at 104,246 units sold in 2022.
Compared to 2021, this truck had a 27.2% growth in sales.
Between the Tundra and the Tacoma, Toyota sold a total of 341,569 pickup trucks in 2022.
#7. Chevrolet Colorado (89,197 units)
The Chevrolet Colorado is a mid-sized compact pickup truck that sold 89,197 units in 2022.
This truck only made up 14.5% of the total Chevrolet pickup truck sales in 2022.
#8. Jeep Gladiator (77,855 units)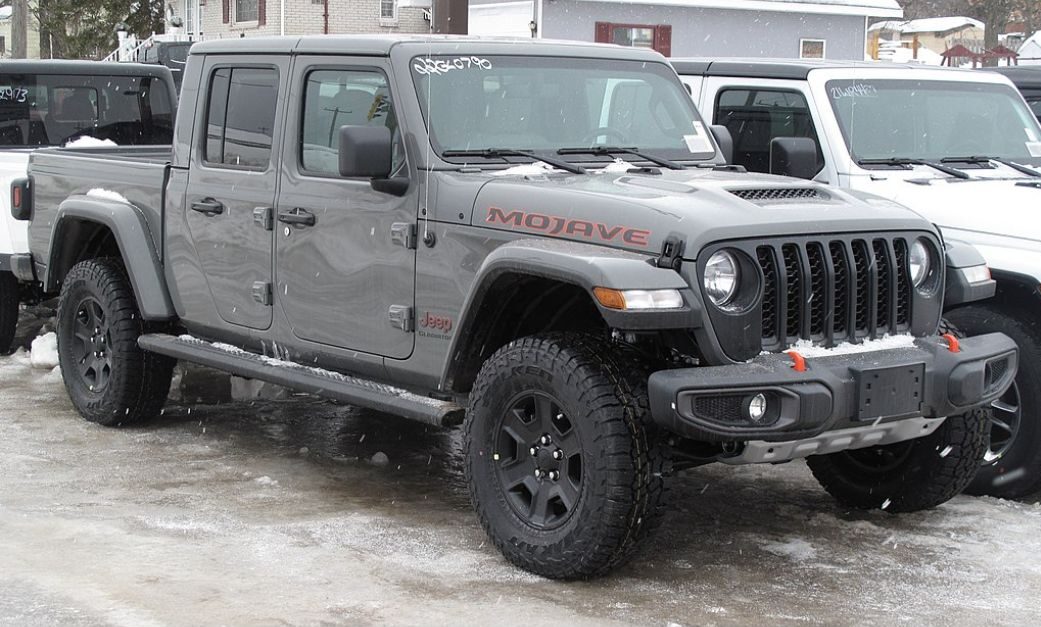 The Jeep Gladiator, which was launched in 2018 lost popularity in the year of 2022 with a drop in 13% of sales.
In 2022, 77,855 Jeep Gladiators were sold.
#9. Nissan Frontier (76,183 units)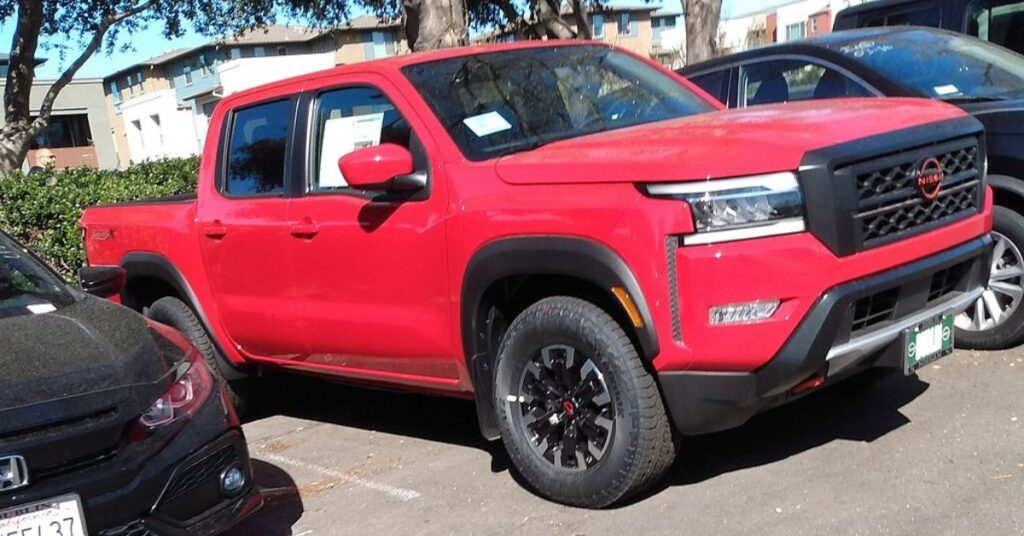 The Nissan Frontier is the most popular pickup truck offered by Nissan.
In 2022, there were 76,183 Nissan Frontier pickup trucks sold.
This makes up 83% of the total Nissan pickup trucks sold followed by the Nissan Titan (mentioned later in this post).
#10. Ford Maverick (74,370 units)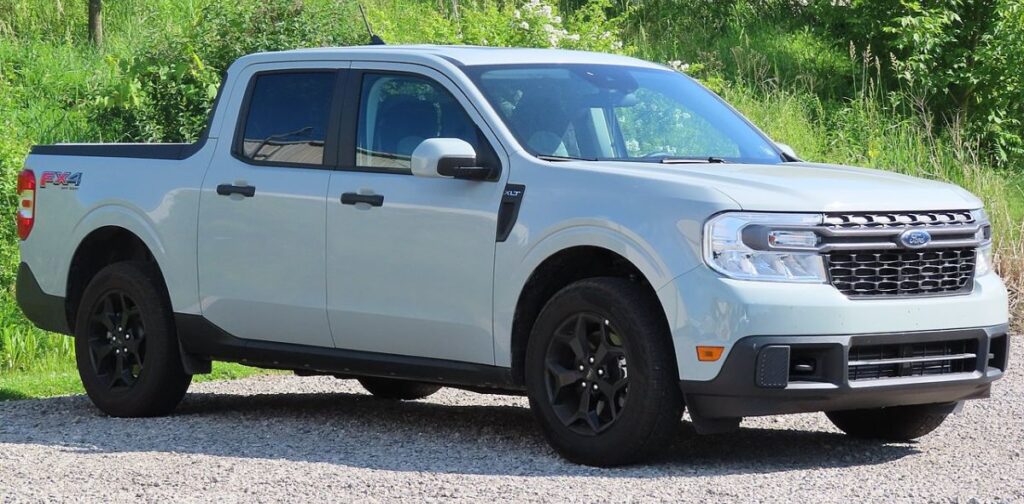 The Ford Maverick has been in high demand in 2022. This was the first year this truck was released.
It comes in a full hybrid standard powertrain offering exceptional fuel efficiency for pickups at a low cost.
There were 74,370 Ford Maverick trucks sold in 2022 which is a 460.9% growth as it being the main year for distribution.
Compared to the F-Series there are significantly fewer trucks sold with just under 10% of sales coming from this one truck.
#11. Ford Ranger (57,005 units)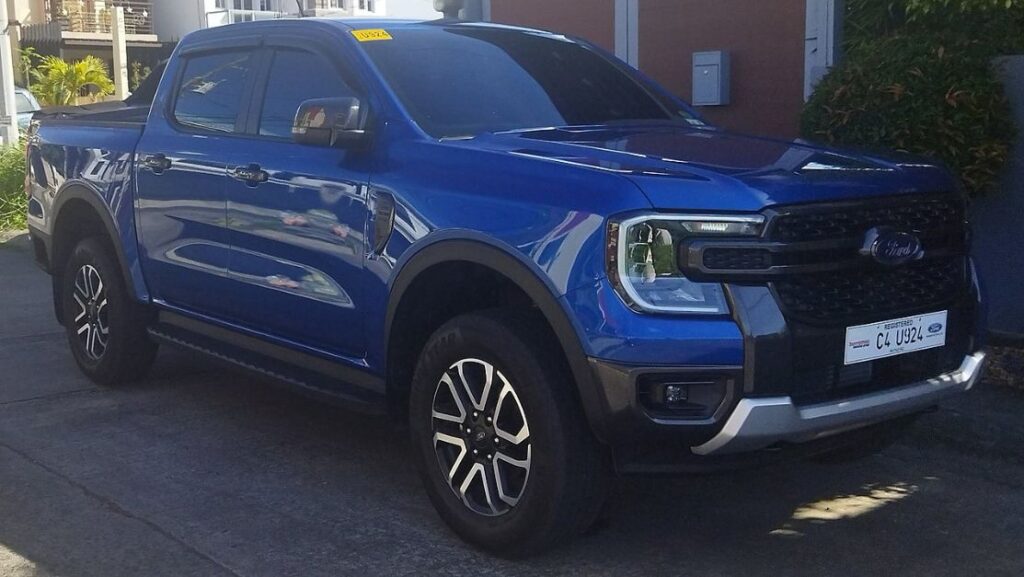 The Ford Ranger is the other pickup truck offered by Ford that isn't in the F-Series.
There were 57,005 Ford Ranger pickup trucks sold in 2022.
This was a 40% decrease in sales from 2021.
#12. Honda Ridgeline (42,762 units)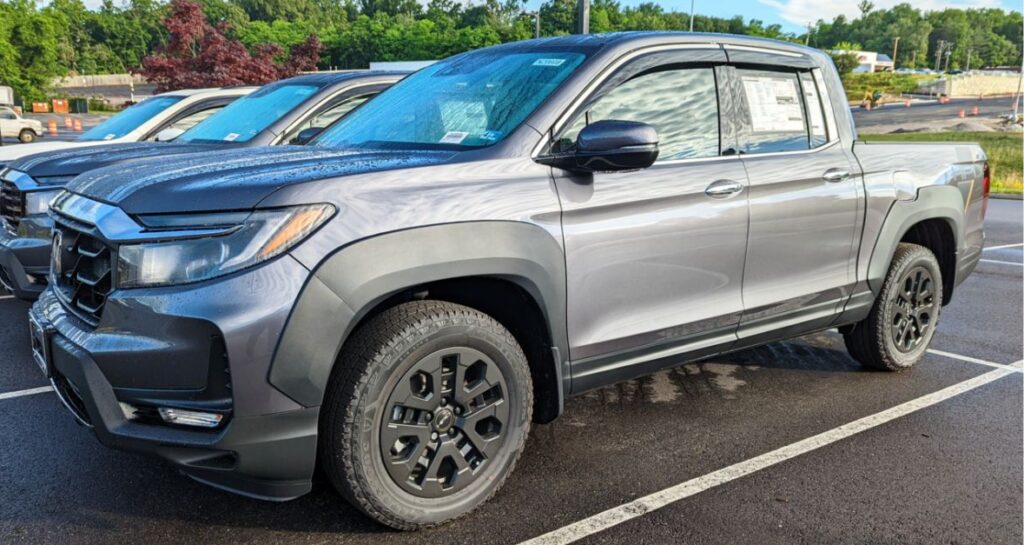 Honda only offered one pickup truck on the market which is the Honda Ridgeline.
In 2022, 42,762 Honda Ridgeline pickup trucks were sold. This was a slight increase from the previous year at a 3.4% increase.
#13. Hyundai Santa Cruz (36,480 units)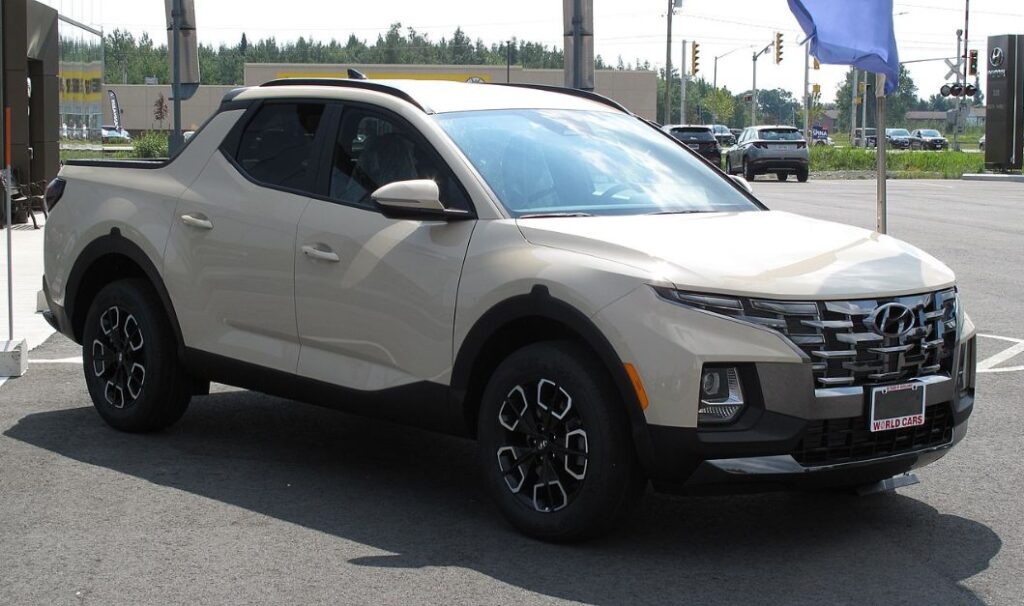 Similar to Honda, Hyundai only offers one pickup truck on the market which is the Santa Cruz.
There were 36,480 Hyundai Santa Cruz pickup trucks sold in 2022. Compared to 2021, Hyundai nearly tripled the sales of this truck.
#14. GMC Canyon (27,819 units)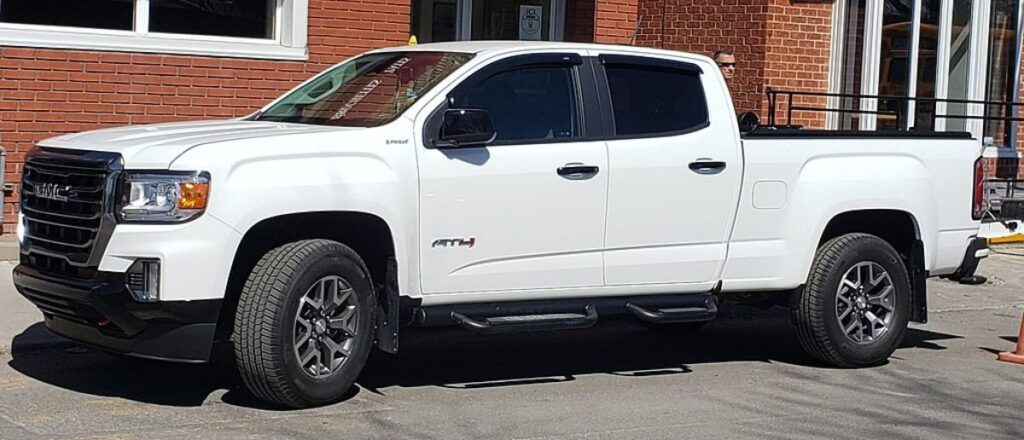 The GMC Canyon is a small pickup truck offered by GMC.
There were only 27,819 GMC Canyon pickup trucks sold in 2022. This was a solid increase from 2021 with a 15.3 % increase.
Compared to the Sierra, this truck only makes up 10% of total pickup truck sales, but is on an increasing trend.
#15. Rivian R1T (20,332 units)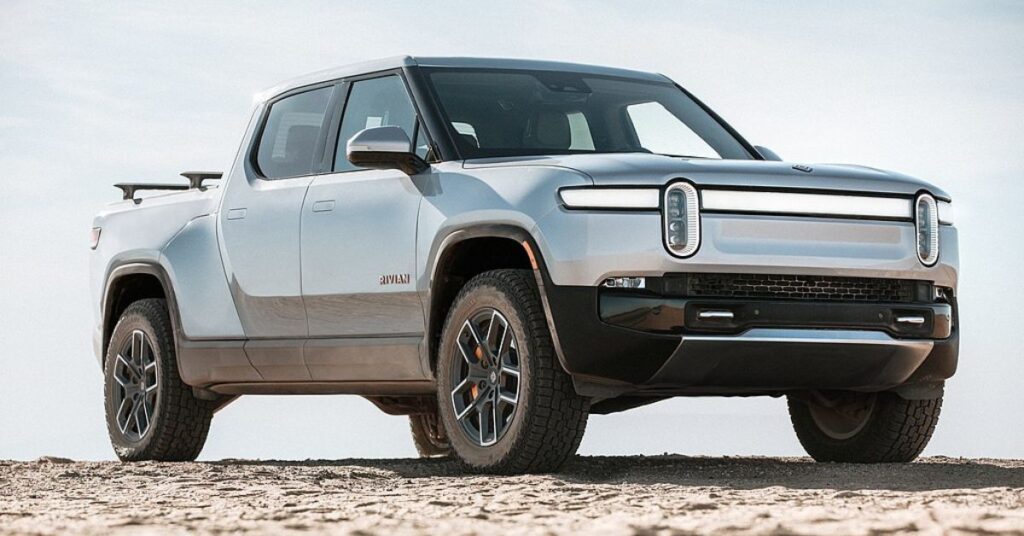 With only 20,332 sales in 2022 the Rivian R1T is the leading premium, luxury pickup truck on the market.
This number actually is the total Rivian vehicles sold, but it is likely mostly the R1T, so this is slightly over estimating the total R1Ts sold.
It's main competitors, at the moment are the F-150 Lightning and the recently announced RAM Revolution.
#16. Nissan Titan (15,063 units)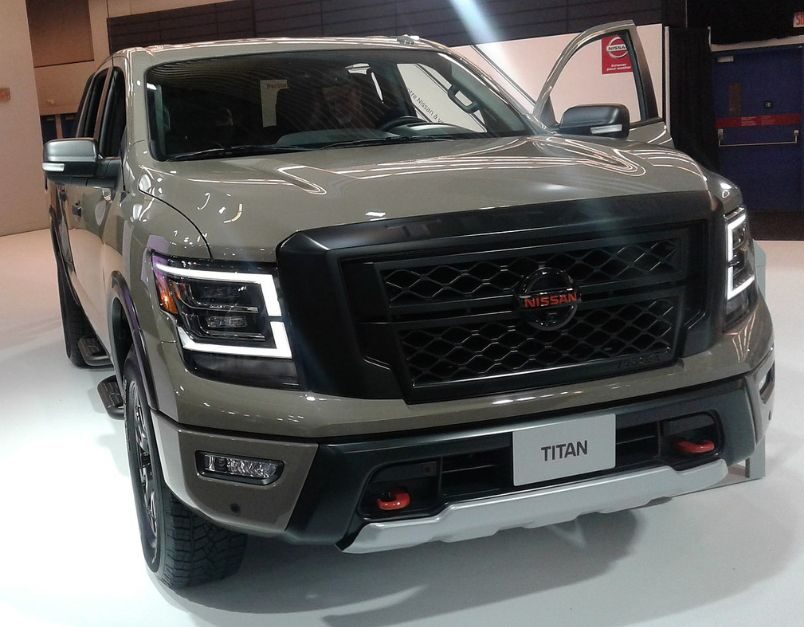 The Nissan Titan was sold 15,063 times in 2022. This was almost a 50% drop from 2021.
Nissan sold a total of 91,246 pickup trucks in 2022, and the Titan made up 16.5% of those total sales.
#17. Hummer EV Pickup (854 units)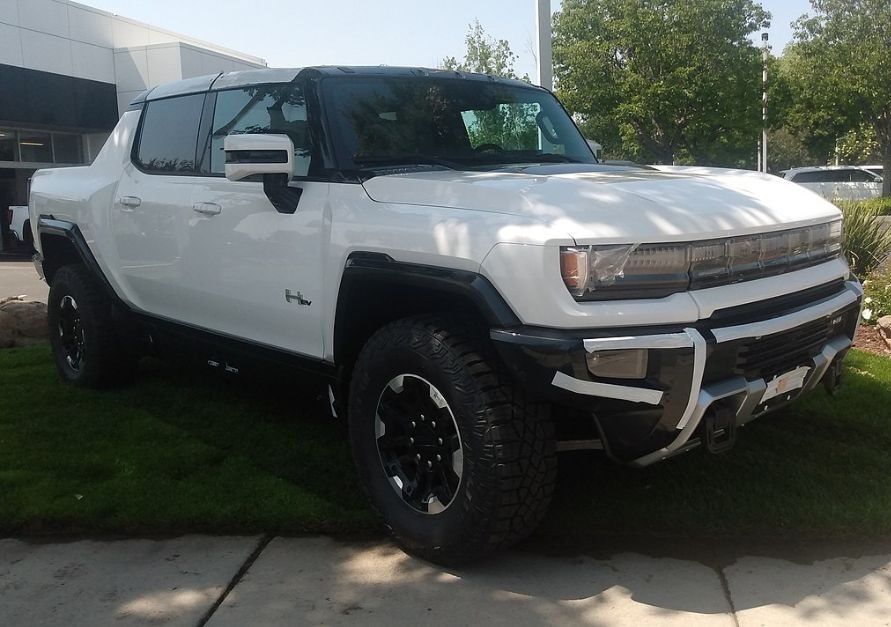 Last on the list is the Hummer EV Pickup truck which has sold the least amount of pickup trucks with only 854 sales.
This isn't even 1,000 units across the entire country. It is a new vehicle, but the lack of sales make it even questionable to include on this list.
Resources: