The 2018 Honda Ridgeline can tow up to 5,000 lbs if it's an AWD vehicle. The 2WD truck can only carry 3,500 lbs. The actual towing capacity of these vehicles is slightly higher if there are no additional passengers or cargo.
All information was taken directly from the 2018 Honda Ridgeline Owner's Manual and the Feature Guide.
This information is a great starting point to help you determine the general capacities of your Ridgeline towing, but it should always be calculated on your own to make sure.
I will also comment that the information listed in their owner's manual is different than what is listed online, so check with your local dealer, manual, and label stickers to confirm these capacities.
Read: How to Calculate Towing Capacity?
Though I tried to make this information as accurate as possible, you should always check your manual or contact your local dealer to determine the appropriate towing capacity of your vehicle and necessary equipment.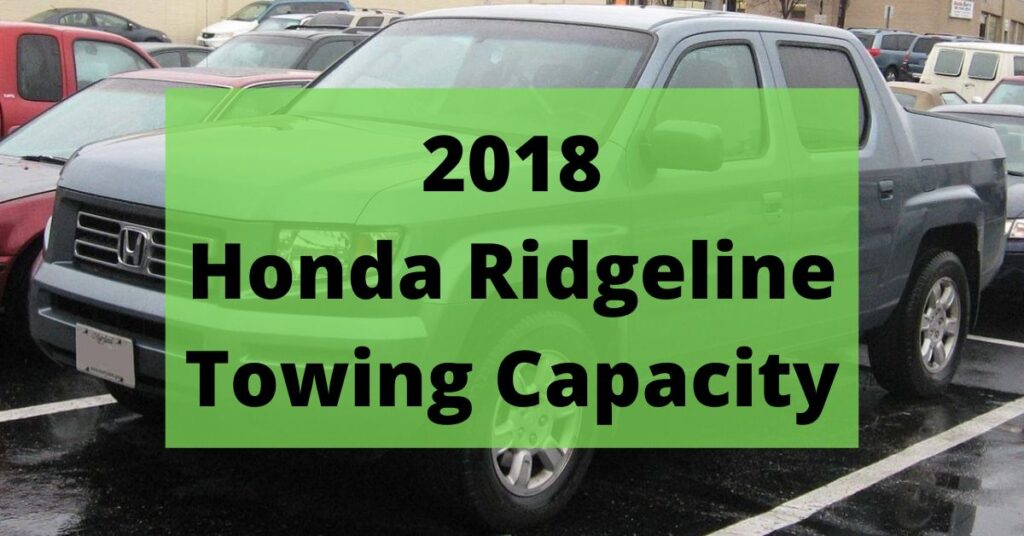 Trim Levels Honda Ridgeline
The 2018 Honda Ridgeline comes in 6 trim levels. The main difference between these levels is the luxury. The cheapest Ridgeline is the RT and the most expensive is the Black Edition which has the most luxurious features.
There is also no option for various truck bed lengths. All Ridgeline truck beds are 5′ 4″.
If you're looking for a solid and strong truck bed cover for your 2018 Honda Ridgeline, check out the tonneau cover below!
Regardless of the trim level on the Honda Ridgeline, a few things remain the same. The first is that they all have a seating capacity of five and have four doors. This means that the overall dimensions for the Ridgeline are virtually the same between trim levels.
Engine Performance and Power
There is only one engine available in the 2018 Honda Ridgeline. This is the 3.5 L V6 engine. This has a max hp of 280 @6,000 rpm and 262 lb.-ft @ 4,700 rpm.
There is no manual transmission available, but there is both a 2WD and AWD option.
Gas Mileage for Honda Ridgeline
According to Honda, the 2WD Ridgeline gets an estimated average of 19 mpg in the city and 26 mpg on the highway. The AWD Ridgeline, on the other hand, has an estimated average of 18 mpg in the city and 25 mpg on the highway.
This, of course, will vary on many conditions such as loading, passengers, driving conditions, and driving styles.
With a tank of 19.5 gallons, a single tank in the 2018 Honda Ridgeline can go between 370.5 and 507 miles.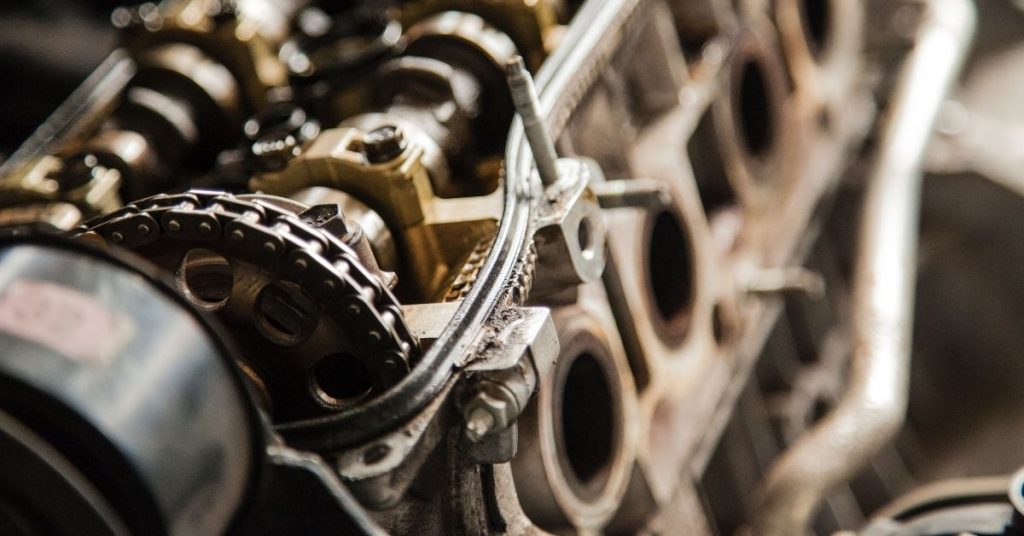 Power
Given that this is a mid-size pickup truck, it doesn't have the highest power compared to full-size pickup trucks.
However, compared to other mid-size trucks, it still has pretty good power.
It has a hp of 280 @6,000 rpm and a torque of 262 lb.-ft @4,700 rpm.
Towing Capacity
Compared to the 2018 version of the Honda Ridgeline, there is no Trailer Hitch Towing Kit. All 2018 models of the Ridgeline come with a Class III tow hitch, while the RT, Sport, RTL, and RTL-T trims are pre-wired for the 7-pin connector. The Sport, RTL, RTL-T, RTL-E, and Black Edition all come with a 7-pin connector.
The highest towing capacity in the 2018 Honda Ridgeline is 5,000 lbs. This assumes a vehicle loaded with two passengers of 150 lbs, 17.6 lbs of cargo for each passenger, and an AWD vehicle.
The 2WD equivalent maximum towing capacity listed by Honda is 3,500 lbs under the same conditions.
These numbers above, however, do not necessarily apply to your conditions. You first must know the GCWR and then calculate the towing capacity.
Honda does list the GCWR for their Ridgeline trucks with 8,201 lbs for 2WD and 9,987 lbs for AWD.

Tongue Weight
Tongue weight is the amount of weight that is directly applied to the trailer hitch.
If you need more information on tongue weight, how it's measured and why it's important, read: What is Trailer Tongue Weight?
Honda does list the max tongue weight that can be applied to their 2WD and AWD vehicles. The 2WD vehicles have a maximum tongue weight of 420 lbs, and the AWD has a max tongue weight of 600 lbs.
Honda and many towers suggest that for trailers, a proper tongue weight should be between 10-15% of the total trailer weight.
Payload Capacity
So how much weight can be added to your Ridgeline?
This is based on a few factors and is further detailed in my article: What is GVWR?
In its simplest form, payload capacity refers to the maximum amount of weight that can be added to a truck. This includes passengers, cargo, accessories, and tongue weight.
Payload capacity can be calculated by subtracting the curb weight from the GVWR.
The GVWR of the 2018 Honda Ridgeline is 5,710 lbs (2,590 kg) for 2WD models and 6,019 lbs (2,730 kg) for AWD models.
Honda estimates that the maximum payload for the Honda Ridgeline is between 1,465 lbs and 1,580 lbs for the 2WD and AWD, respectively.
2018 Honda Ridgeline Payload Capacity Chart
Conclusion
The 2018 Honda Ridgeline can tow up to 5,000 lbs under certain conditions.
The best way to calculate the towing capacity of your Ridgeline is to use the GCWR found in this article and your owner's manual.
You should always calculate your own towing capacity because it will vary depending on how much weight is added to your vehicle.
Need help walking through this process? Read: How is Towing Capacity Calculated? Here you will find a helpful calculator as well.
amzn_assoc_placement = "adunit0"; amzn_assoc_search_bar = "true"; amzn_assoc_tracking_id = "ttrucks-20"; amzn_assoc_search_bar_position = "bottom"; amzn_assoc_ad_mode = "search"; amzn_assoc_ad_type = "smart"; amzn_assoc_marketplace = "amazon"; amzn_assoc_region = "US"; amzn_assoc_title = "Shop Honda Ridgeline"; amzn_assoc_default_search_phrase = "Honda Ridgeline Accessories"; amzn_assoc_default_category = "All"; amzn_assoc_linkid = "c68d05473739aabfa9fa9507fb3a42d7";