Chevrolet recommends that for all oil changes in the 2020 Chevy Silverado 2500, ACDelco full synthetic motor oil is used.
I have done the work for you and found genuine oil and filter products on Amazon to make it that much easier for you.
The 2020 Chevy Silverado 2500 requires 8.0 q of 5W-30 for the 6.6 L V8 engine. See the chart below for links to products.
2020 Chevy Silverado 1500 Oil Capacity, Type and Filter Type
During extreme temperatures and operating under -20F, 0W-30 oil can be used in its place. It is important that no additives are put into the engine oil.
The information provided in this article was taken from the 2020 Chevy Silverado owner's manual unless otherwise stated. It is your responsibility to make sure you use the appropriate oil in your truck.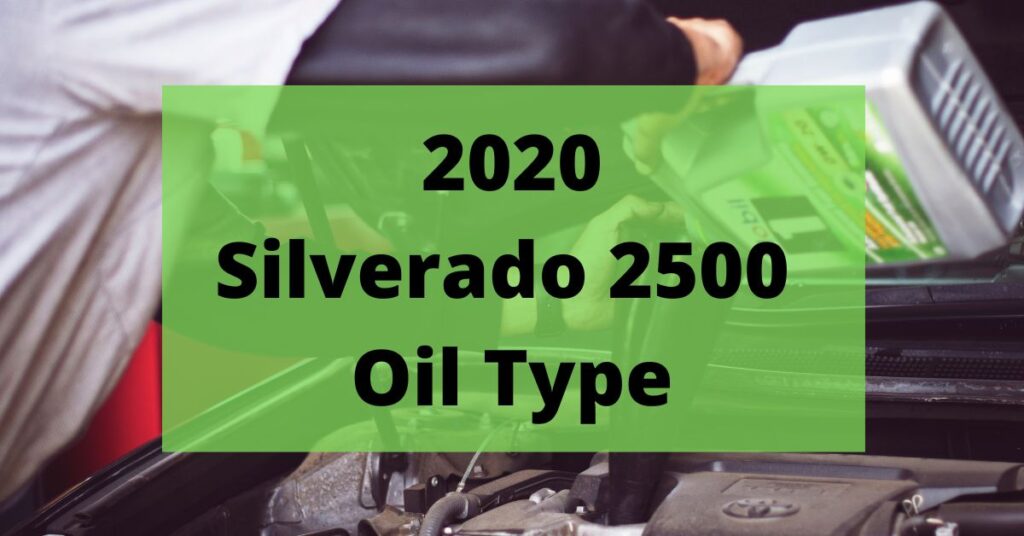 4.3 L V6 Engine
The 2020 Chevy Silverado 2500 6.6 L engine requires 8.0 q of 5W-30 engine oil.
It also requires the ACDelco – PF63E engine oil filter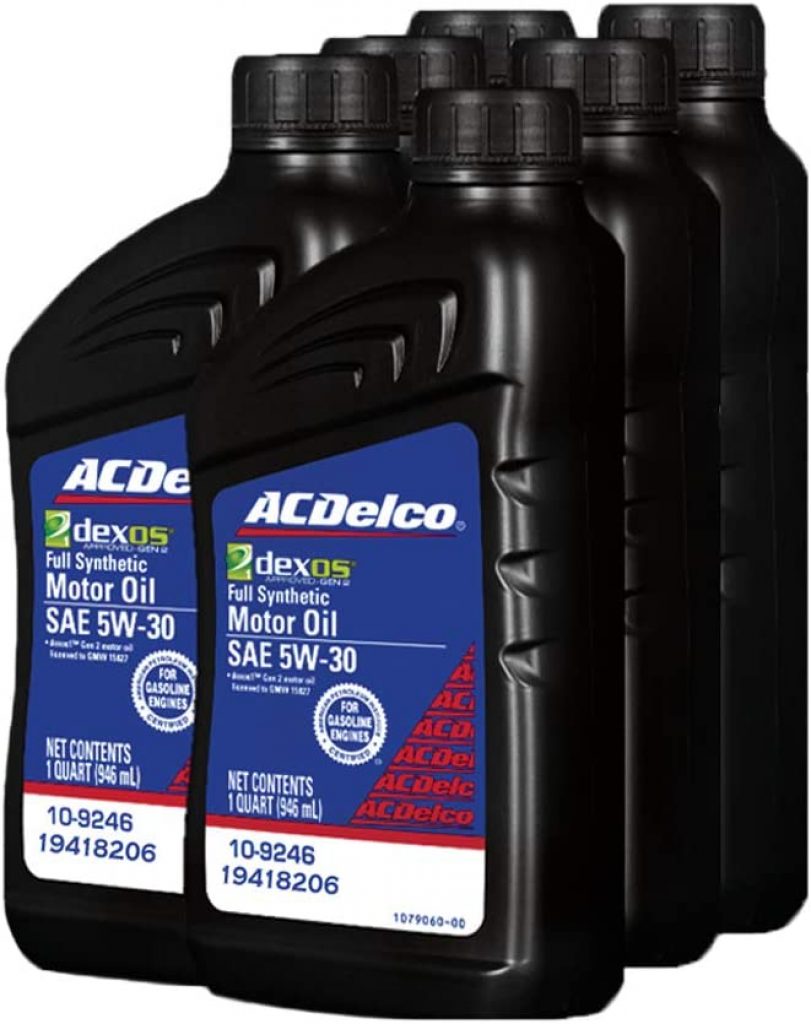 ACDelco 5W-30 Engine Oil
Amazon Affiliate Link
Engine oil for 6.6 L 2020 Chevy Silverado 2500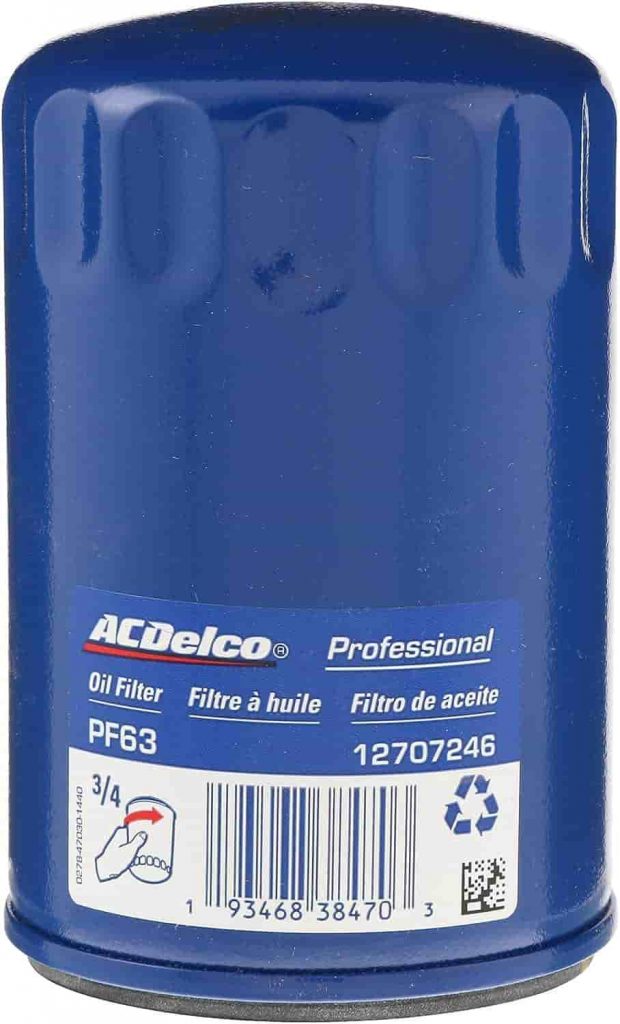 ACDelco PF-63 Engine Oil Filter
Amazon Affiliate Link
Engine oil filter for 6.6 L 2020 Chevy Silverado 2500