The 2019 RAM 1500 has only two engine options available in the family.
Below are the oil types and capacities for each engine. You will also find the recommended oil filters for each engine.
Oil Type and Capacities for 2019 RAM 1500
RAM 1500 recommends that you use Mopar brand for both the oil and filters listed below. It seems that Mopar oil does not exclusively exist anymore and is offered through Penzoil.
Looking for an oil change?
We have some special offers for our readers for oil changes at Valvoline!
Click each offer below to redeem
For the Mopar filters, if they are not available, a filter should only be used that meets or exceeds SAE/USCAR-36 Filter Performance Requirements.
All the products listed below, however, come from the Mopar Amazon shop.
I found the recommendations for the oil type and capacities from the 2019 RAM 1500 owners manual, but found the oil filter type recommendations from the Mopar Store.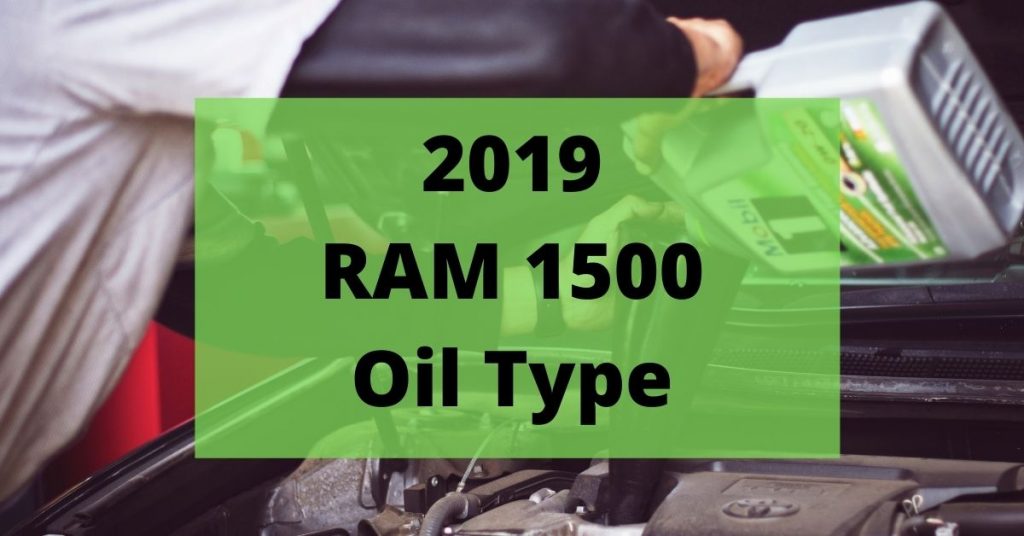 5.7 L V8 HEMI Engine
The 2019 5.7 L V8 HEMI engine in the RAM 1500 takes 7 quarts of 5W-20 full synthetic oil and uses the Mopar 04892339AB oil engine filter.
Oil filter type source: Mopar Store – 04892339AB
3.6 L V6 Pentastar Engine
The 2019 3.6 L V6 engine in the RAM 1500 takes 5 quarts of 0W-20 full synthetic oil and uses the Mopar 68191349AC oil engine filter.
Oil filter type source: Mopar Store – 68191349AC
How often should you change your oil?
According to the 2019 RAM 1500 owner's manual, there is no specific time or mileage that should schedule a routine oil change.
There is a built-in oil change indicator system that will alert you when it is time for a scheduled maintenance. It recommends that you get your oil changed and serviced within 500 miles of the warning.
RAM does mention that oil changes should never exceed 10,000 miles or 12 months between them.
Every time you perform an oil change you should also:
replace the filter
rotate your tires
inspect battery
inspect CV/Universal joints
check transmission fluid
check brake parts
inspect exhaust system
inspect engine cooling system and hoses
check air filter
inspect axle and steering components
You may also like: How long can you go without an oil change before it's too late!