Chevrolet recommends that for all oil changes in the 2017 Chevy Colorado, full synthetic oils should be used with dexos1 specification.
I have done the work for you and found genuine oil and filter products on Amazon to make it that much easier for you.
The 2017 Chevrolet Colorado takes 5 q of 5W-20 in the 2.5 L engine and 6 q of 5W-30 in the 3.6 L engine. See the chart below for links to products.
2017 Chevy Colorado Oil Capacity, Type and Filter Type
Looking for an oil change?
We have some special offers for our readers for oil changes at Valvoline!
Click each offer below to redeem
The information provided in this article was taken from the 2017 Chevy Colorado owner's manual unless otherwise stated. It is your responsibility to make sure you use the appropriate oil in your truck.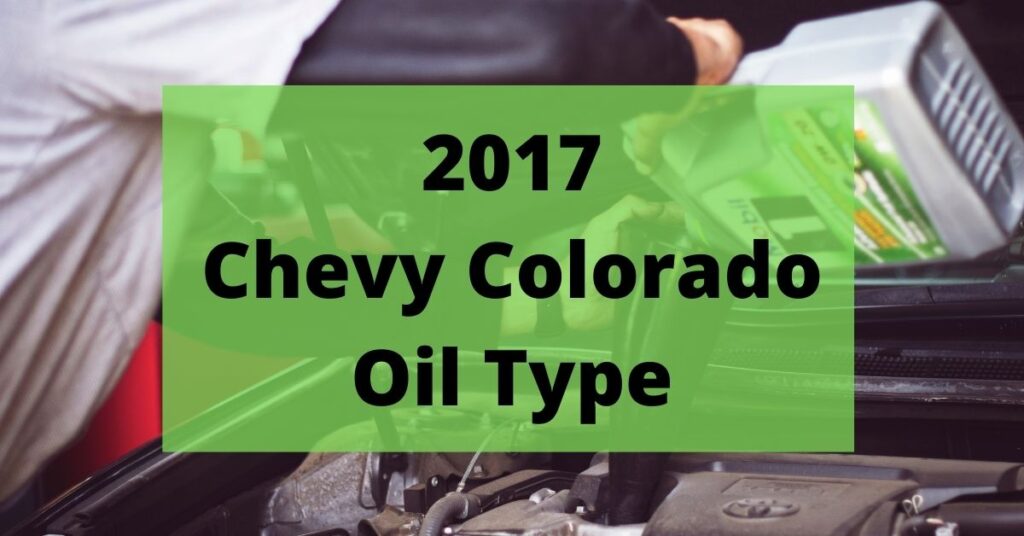 2.5 L Engine
The 2017 Chevrolet Colorado 2.5 L engine requires 5.0 q of 5W-20 engine oil.
It also requires the ACDelco – PF64 engine oil filter
ACDelco PF64 Engine Oil Filter
Amazon Affiliate Link
Engine oil filter for 2.5 L 2017 Chevrolet Colorado
3.6 L V6 Engine
The 2017 Chevrolet Colorado 3.6 L engine requires 6.0 q of 5W-30 engine oil.
It also requires the ACDelco – PF2257G engine oil filter
ACDelco PF2257G Engine Oil Filter
Amazon Affiliate Link
Engine oil filter for 3.6 L 2017 Chevy Colorado